If you're looking for a great energy burning toy for small children to play with that will give the hours of endless fun, take a look at this great trampoline specially made with safety in mind for small ones by Little Tikes.

This is one of those things that will captivate the kids and have them jumping in delight for a seemingly endless amount of time!
Folding Trampoline for Kids
This is a three feet in diameter model designed for smaller children in the 3 to 6 age range. It comes complete with a safety bar they can hold onto while jumping to keep them safe from falling.

When they've finished jumping up and down and worn themselves out, simply fold it up and store it away easily and quickly!

Note: As an Amazon Associate I earn from qualifying purchases.
Features:
Take a look at these great features and if this isn't exactly what your kids want, I'll be surprised!
Perfect for burning energy
Easy to hold foam grip on safety bar
Folds down for easy storage
Suitable for children aged 3-6 years
Children love to be active and do things that are a lot of fun. Bouncing up and down on a trampoline is totally one of those things, as my own daughter will agree!

You can buy this item online at Amazon for a very reasonable price. I'm sure you already know how reliable Amazon is for making sure their customers get what they want in the fastest possible time.

If you get your order in as soon as possible, you're sure to be taking delivery well before Christmas. So don't leave it until the last minute!
Why This is a Great Choice of Gift
If the simple fact that the
kids
will be lining up to have their turn on this trampoline isn't enough, there are some other really good reasons why this makes the perfect gift for smaller children.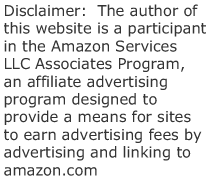 Safety is taken care of in a number of ways. In addition to the safety bar, there is a padded cushion attached to the mat that covers the frame where the kids jump to prevent bumps.
There are no springs on this trampoline, meaning a safer jumping platform without the risk of legs getting tangled in the kind of springs you get on adult size models.
Kids love this trampoline, since it's great exercise they can enjoy in the
house
on days they can't go outside if the weather is bad.
It's very easy to put together with full instructions provided. Storing it is easy once the handle is folded down. It can slide under a bed or be stored in a closet if necessary.